The lucky winner of the first ever giveaway on My Life in Projects is....Amy! Thank you for reading and have a Merry Christmas!
That's right, friends. It's the first ever My Life in Projects giveaway! In the spirit of Chrismas (and channeling my inner Ellen and all her 12 days of giveaways glory), I've decided to giveaway one of my FAVORITE things to one lucky reader!
So many ideas crossed my mind as I thought of my favorites. Scarves, notebooks, Philosphy face wash, Essie nail polish, anything with a bird on it...the list goes on. But the one thing I kept coming back to and finally decided on is
Anthropologie's Volcano Candle
. It's. To. Die. For. I currently have two of these candles in my home and I can't get enough.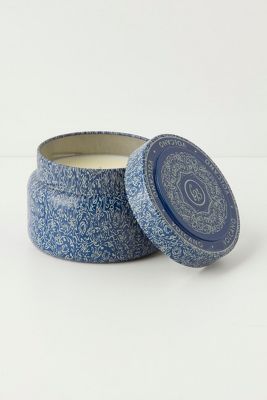 There are lots of different colored jars to choose from in the store and online, but for this giveaway I chose the blue tin that you see pictured above. Not pictured: the festive pine needles and match sticks wrapped around the tin with silver garland ribbon. Oh Anthropologie, your details are too much to handle.
Let's get to the fun part, shall we?
HOW TO ENTER: Leave a comment on this post naming one of your FAVORITE things.
*You must be 18 years old and have a U.S. shipping address to enter.
DEADLINE: Enter by Monday, December 17th and one random winner will be announced on Tuesday.
Have a great weekend!
Pin It