I've admired these
Multitude Hair Ties
from Anthropologie for quite some time now but never found it completely necessary to spend $15 on a set.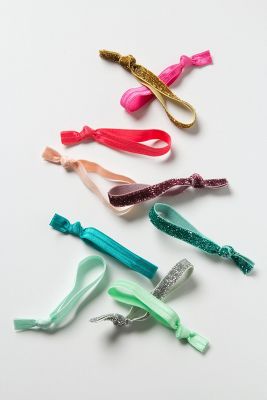 Anthropologie's Multitude Hair Ties
I was so thrilled when I came across
this
tutorial with a
link
to order my own elastic ribbon for way less money. It was a no brainer, really. I ordered a few yards of ribbon in various colors and got my craft on.
I followed Love U Madly's simple tutorial that I mentioned above to make a set of four hair ties. I cut a piece of card stock, stamped it with a K, added the hair ties, and I had a simple gift for my sister. They'll look so fun in Kris' hair when she does a side braid or a loose side pony, both of which I'm incredibly envious.
Speaking of gifts, here are a few pics of my most precious gift, just for fun.



And I couldn't pass up this sweet scottie dog dress and black shiny shoes from Baby Gap for her first Christmas dress.


I hope you all had a very Merry Christmas! 
Pin It